Friday, Sept, 22, 2017 (Laswell, Toney, Kuebler)
Turned in weekly warmup after CNN 10 news
6th – Took Five Themes Test on Quia and did the extended responses
1st, 3rd, 4th – Completed the Five Themes Test multiple choice and extended response
Some students who were finished with their country project did a current events extension on Google Classroom  on the Syrian Crisis. Directions for completion are included
Thursday, Sept. 21, 2017 (C. White, Toney, Braswell, Morgan)
Do Thursday warmup on weekly sheet 1st, 3rd, 4th – Took Five Themes Test 6th – Reviewed for test like other classes did on Wednesday.
Test tomorrow. Study Guide is below on Wednesday's link.
Wednesday, Sept. 20, 2017(Fannin, Osher, Revko, Toney)
Do Wednesday warmup on weekly sheet Reviewed through Kahoot, Quiz-Quiz-Trade and Fan n Pick for Five Themes of Geography comprehensive test tomorrow.
Tuesday, Sept. 19, 2017 (McNece, Hamm, Osher, Sikorski, L. Turner, Rose, Toney, Laswell)
Do Tuesday warmup on weekly sheet Completed the Level 3 projects in class today. Students should have them finished by class time tomorrow.
Monday, Sept. 18, 2017 (Webster, Rose, Toney, Hamm, Osher, Sikorski, McNece) Do Monday warmup on weekly sheet Spent the first of two straight class periods working on the Level 3 project of either a brochure, website or travel itinerary. Examples of each and rubrics are on the Google Classroom. All students should've finished Levels 1 and 2 prior to today. Warmups Sept. 18-22 2017 (002) Friday, Sept. 15, 2017 (Mefford, E. Miller, Kirtley, Brickhouse, Walton) Did CNN 10. Turn in your weekly warmup to the class tub. Began Level 3 projects for those who had completed Levels 1 and 2 and the pre-write on Level 3. Students may choose to do a tourism assignment for their fictional country as a webpage, brochure or travel intinerary. The directions for the entire country project for Unit 1 is on Google Classroom. Students should practice with a webpage maker over the weekend if they want to choose that mode of presentation. Sites are: Weebly Webpage Builder Anyspot.com WordPress.com jimdo.com Wix.com Thursday, Sept. 14, 2017 (Kincaid, Richardson) Do Thursday warmup Begin Level 3 on Choice Board (Google Classroom) by brainstorming tourist-related ideas from the Five Themes of Geography. Students are to do this on a Google Doc and share on paper and turn in. Each of the Five Themes needs to be named along with their intended use in a tourist project. If students have not finished Level 1 or 2 they will need to do that before starting Level 3. We will get the Level 3 project underway tomorrow. Wednesday, Sept. 13, 2017 (T. Martin, Morton, Webster, Hurt, Brummel, Burdine, Kuebler, Francis, Fannin) Do Wednesday warmup Take Common Assessment 1 Finish Level 1 and 2 assignments on country project Five Themes Test 2017-2018 Tuesday, Sept. 12, 2017 ( Do warmup on weekly sheet Worked on pre-write and writing for fictional country. Due at the end of class tomorrow. The prewrite and writing page can be copied and written on in Google Classroom. You will then share that with me, Country Maps are still missing from some students. Monday, Sept. 11, 2017 (Fannin, A. Cooper, Davis) New weekly Warmup 9/11 Remembered https://www.youtube.com/watch?v=gLBEYx1beYM Five Themes Test Turn in Maps of Country Continue on Level 2: History of Country https://docs.google.com/document/d/1CVInc8Zo-RSmuEGOxrgtFtHlOXrSN9BA8Z3K1HGXWo4/edit – Country Project Choice Board Five Themes Test Warmups Sept. 11-15 2017 (004) Friday, September 8, 2017 (Philpot, Denny) CNN 10 – Turn in your weekly warmup page Test Monday (You have Study Guide) Finish Maps in 4th and 6th Level 2: History of Country (Project sheet on your Google Classroom). and below. Study Guide for Thursday https://docs.google.com/document/d/1CVInc8Zo-RSmuEGOxrgtFtHlOXrSN9BA8Z3K1HGXWo4/edit – Country Project Choice Board Thursday, Sept. 7, 2017 (Dabney, Spears, Wettlauffer, Courtney, Cox, Fetters, Jeffries, Philpott, Richardson) Warmup Exit Slip redo on 4.22 (from Aug. 31) Brief Class on Country Project and Level 1 Maps Show Maps Rubric (on webpage) Work on Level 1 maps in Class. 4th and 6th will continue tomorrow. 1st and 3rd map is due tomorrow. Homework – Study Guide for test on Monday. Country Project Introduction and Activity sheet Country Maps Rubric   Wednesday, Sept. 6, 2017 (Spears, Cox, Fetters, Gilpin, Jeffries, Richardson) Warmup Go over regions worksheet Quiz-Quiz Trade review activity Introduce Country Project Country Project Introduction and Activity sheet Find a state or country to replace on map (submit card with name) Pass Out Template for country map https://docs.google.com/a/woodford.kyschools.us/document/d/122xVdOIbl7OotPB2rzpmMmmMWpLuTmDcFk1-uZSW_94/edit?usp=sharing – Country Project Map Template Tuesday, Sept. 5, 2017 (Lacore, Spears, Cox, Mozer, Ruzzene, Beasley, Cooper, Summers) Warmup Introduction to Regions. Video Prezi and PPT on my webpage from Sept. 1 Complete the writing task on Versailles as a region. Gallery of Regions Classwork/Homework- "Regions: The Five Themes of Geography" worksheet Warmups Sept 5-8 2017 (002) regionthemeintroduction  Friday, September 1, 2017
RegionsGeographyPPT2017-2018 Thursday, August 31, 2017 (C. White, Denny, Keith, Cooper, Raisor) Do Wednesday warmup on weekly sheet Did 2 stray-2Stay to discuss the Venn Diagram and final question on HEI sheet. Discussed as whole Class. Turn in "Human Environment Interaction-The Five Themes of Geography" worksheet. On your Five Themes definition sheet we discussed that Movement is the means by which people (cars, trucks, planes, cabs, etc.), goods (plane, train, box truck, etc.)and ideas (internet social networks, newspaper, TV, radio, etc.) travel. Human Environment Interaction is how people interact with their physical environment by depending on (rain for crops, land for farms, predictable growing seasons) , adapting to (umbrellas, clothing, vehicles) and modifying (felling trees, building, pollution) Homework – none Wednesday, August 30, 2017 (Tanner, Biles, Cardwell, Courtney, Osher, Denny, Hood, Lockard, Cooper) Passed out group inventory paper (groups of 3 or 4) and all the Movement Maps with questions on the other side. Homework was to finish the HEI sheet with the Venn Diagram. Use the links on Aug. 29. Tuesday, August 29, 2017 (A. Cooper, Tanner, Courtney, A. Williams, Denny, Hood) Completed Tuesday warmup Passed out InteractionIntroduction1 and explored the third theme of geography, Human-Environment Interaction. Subjects were the Aral Sea and Salton Sea and man's modification of the physical environment. Homework – Tomorrow, bring a list of 10 household items (variety of) that were made in another country. Bring 1 or 2 of them to school. Human Environment Interaction Reading – Aral Sea Salton Sea Ara Sea: Then and Now Human-Environment Lago Salton Mar de Aral InteractionIntroduction1 (1) Monday, August 28, 2017 (Wettlaufer, Hamm, Osher, Williams, A. Cooper) New weekly warmup Turn in Postcards and NFL activity Rally Coach with Weekly Quiz 2- Coordinates and Place Battleship game to practice reading and locating coordinates Homework – 10 items from home for Wednesday.. Headphones for tomorrow Warmups Aug 28-Sept 1 2017 (002) Place Theme – Picture Analysis 1.
2. 
3.
3. 4.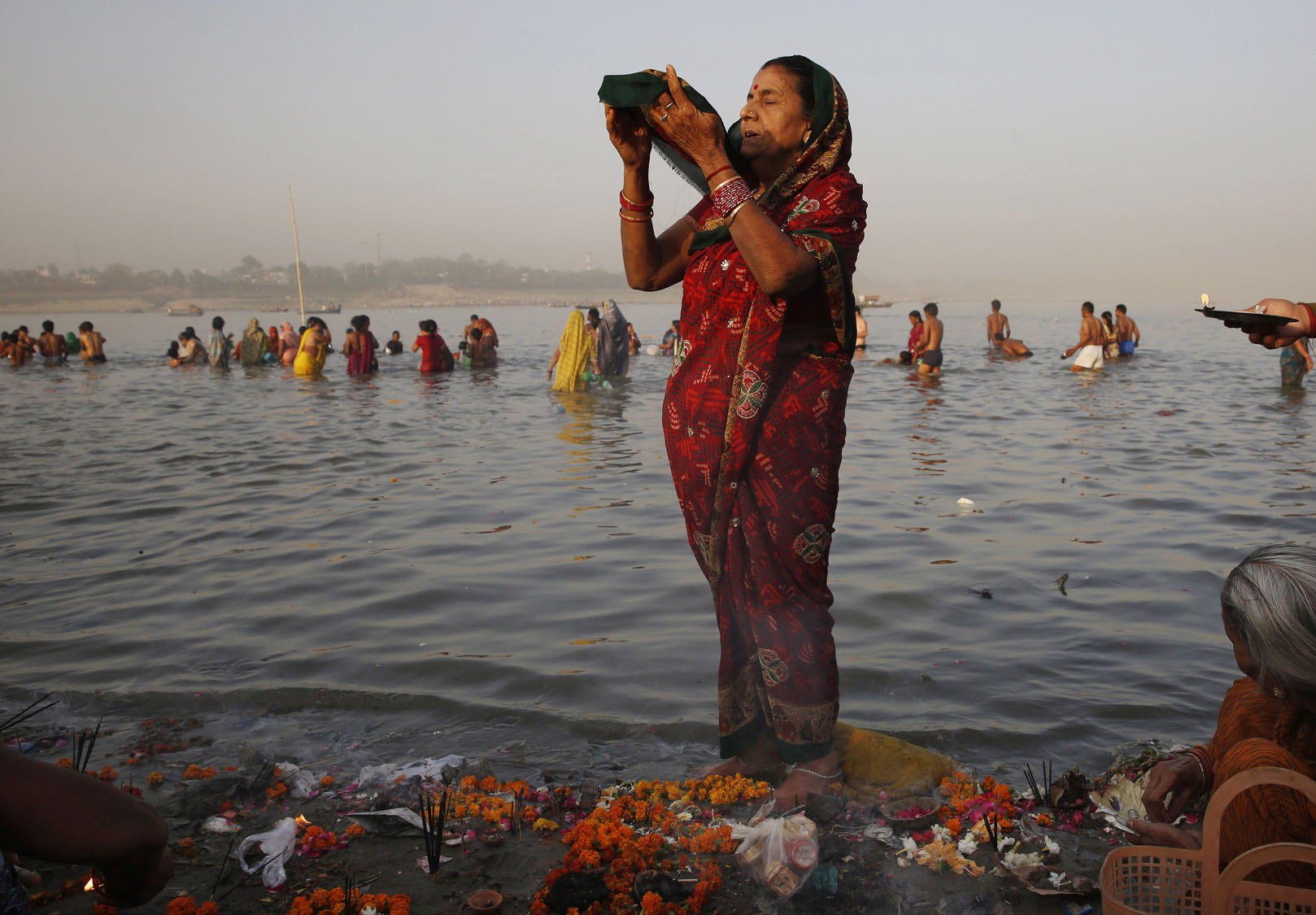 5.
6. 
7.
Standard 4.2.1 Week 2 Quiz Wednesday, Aug. 23, 2017 (Webster, Courtney) Do Wednesday warmup Started but did not complete the NFL coordinates assignment. Pairs found absolute and relative location of NFL cities and plotted those locations on a United States map. During work time used exit slip data to work with students struggling with naming coordinates. Retest on projections and map elements is Friday after the regular weekly quiz. Only those who scored less than 80 on the first test need take it. scan_mcalvert_2017-08-22-16-45-13 – Team grid with absolute and relative location columns. scan_mcalvert_2017-08-22-16-45-38 – United States map with postal letters of each state scan_mcalvert_2017-08-23-06-32-40 – NFL Extension Questions
Longitude and Latitude Final Powerpoint
Tuesday, Aug. 22, 2017 (Morgan, Kirtley) Do warmup. Turned back Friday quiz. Those who scored less than 80 will retake it Friday. Our warmups this week include the most missed questions on the quiz,. Handed out Five Themes of Geography Notes and students filled in. Students watched Dr. Nagler's video about coordinates and then a short powerpoint. Our target was to be able to name the coordinates for a given location on the world map. We did an exit slip on an index card at the end of the class. Five Themes of Geography Notes 2017-2018 Gallery Walk
Mr. Calvert's World Geography 2017-2018 Syllabus
Welcome to 6th grade Social Studies! This year we have organized our study of the world around six units. In each unit, students will investigate the Five Themes of Geography focusing on the various standards and their targets connected to 6th grade Kentucky Core Content. Each semester we will have one project-based unit connected to one or more standards. Our goal this year is for students to develop skills they will need to succeed in our 21st Century world. Those skills include: life and career skills, critical thinking, communication, collaboration, creativity, and information, media and technology skills. I look forward to having your son or daughter in my class this year. The following is a brief outline of the curriculum as dictated by Kentucky Core Content 4.1 and the Program of Studies with the coming new Social Studies standards in mind. First Semester  "Geography Skills" – Review Fundamentals (Map skills, reading graphs/charts, writing guidelines), Historical Thinking Skills/Chart, Five Themes of Geography; "Culture" – Berlin Conference Simulation, Defining Boundaries, Borders/Culture Themes, Immigration, Emigration, Movement of People, Things and Ideas. "Population" – World of 100, population terms, population pyramids, settlement patterns, urbanization/urban sprawl, population growth. Second Semester "Government" – Power/Sovereignty, Philosophies of Government, Rule of Law, Types of Government, Rights and Responsibilities of Citizenship. "Economics" – Economics Unit, Opportunity Cost, Factors of Production, Law of Supply and Demand, Price ceilings/floors, Types of Economic Systems "Flex Unit" – Understanding historical perspective and points of view, cultures past and present (East vs. West focus), forming arguments using sources, analysis of sources and current events, UN Simulation Supply Expectations –  These are all the materials required for 6th grade and some of them are for Social Studies:
3 composition notebooks
2 packs of index cards
1 pack of dividers
2 inch binder
2 packs loose leaf paper
Weighted grading-Because there are several types of graded assignments (some more evaluative than others), my grades are weighted to make test and projects (summative assessments) count the most toward the final grade. The following is a breakdown of weights: Summative Grading: Tests and Projects – 70% Formative Grading: Quizzes, Classwork/Homework, Exit Slips, Participation, Flashbacks – 30% Grades- Progress reports are sent home every 4-1/2 weeks and must be signed and returned. Grade cards are sent home every 9 weeks. The school grading scale is: A – 90-100          B – 80-89             C – 70-79             D – 60-69            F – 59 and below My e-mail address is:  mack.calvert@woodford.kyschools.us My webpage address is: http://ilearn.woodfordschools.org/mcalvert/?p=2005 Classroom Expectations: Our Classroom R.O.C.K.S!!!!!  Respect for others- Listen when someone else is talking. Respect everyone's ideas and opinions as we share our thinking. Ownership in Learning- bring only appropriate classroom materials to class (pencils, notebook, etc) No cell phones, iPods, etc. out during class unless okayed bv Mr. Calvert. No gum, candy or food. Cooperation with teacher and each other- Listen for instruction, talking only when appropriate. Raise hand to be called on. Respond to everyone in a respectful manner. Kindness towards others- Keep hands and feet to yourself. Safety in class- Follow the classroom procedures as stated above. We want everybody to feel safe and welcome!! The following are consequences designed to redirect students: Incident 1:Verbal warning and name on board Incident 2: Name checked on board and parent notification Incident 3: MIR (incident report sent to office) *Major Offense (Verbal or Physical Altercation/Insubordination): Direct referral to office Daily Procedures:
Be on time to class with pencil, paper and binder. You have 5 minutes between classes. Don't waste it. Use the restroom at this time. You shouldn't have to ask me to go to the restroom during class.
You are tardy to class when I shut the door. Three tardies in a single week result in after school detention on Thursday. If you are tardy, knock to gain entrance.
Promptly sharpen pencil if needed, otherwise sit and write down the daily target and homework in your Tiger Book and do the warmup on the screen.
Participate in all class activities.
Whenever work is turned in (late work, absent work, classwork) it will go in the white period bin with your period number on it. Bins are on the tall wooden shelves. I will not remind you to turn in late or absent work. You can put it in the tray any time during the day.
Be sure your area is clean at dismissal time, return borrowed materials and pack up all items that belong to you. Your storage area is your locker not my room.
Class ends when the teacher dismisses, not according to the clock. Push chairs up when leaving.
When Absent: The blue mailbox on the back table is for absent work. Each day there will be a box tagged with a date. If you missed class on that date, pull out a sheet or packet that has your name highlighted. If you don't understand the instructions, see me. It is your responsibility to get your missing work and to turn it back in. Leaving the Classroom: If you have an emergency and must leave, ask for permission and take the paddle from the teacher mailbox at the front of the room. You must have a hall pass to be in the hall during class time. Assignments: Assignments are due on time. Students will lose 20% of their grade on assignments if they are more than a day late. Homework not turned in significantly affects your grade. Assignments will eventually be posted on my website on the WCMS school webpage. There are NO EXTRA CREDIT ASSIGNMENTS, but students may be able to redo certain assignments and tests. Signing below indicates that each party clearly understands the procedures and expectations for this year. _______________________________  Student Signature…… Print Name – __________________________________    _______________________________  Parent Signature……. Print Name-___________________________________  If at all possible, please provide me with an email address. This is my best option for quick contact.  Email Address (please double check accuracy and readability) ______________________________________  Other email address if contact is needed ___________________________________________  Best way to contact you ____________________________________________